Tehran Choir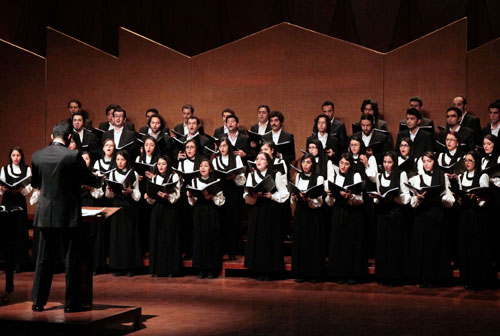 Tehran Choir -a non-governmental ensemble- was established in 1999 by Mehdi Ghasemi and is one of the most notable and active choirs in Iran today. Tehran Choir has performed tens of concerts, attending in the Fadjr International music festivals and other cultural events, and participated in recording sessions of Iranian contemporary composers.
Tehran Choir has a wide repertoire of the baroque to 21th-century music along with Iranian folk music, Iranian contemporary music, movie soundtracks and Jazz.
In addition to performing, Tehran Choir offers music theory, sight singing and vocal technic classes to beginners each year. Hundreds of students have been educated in these classes and some of them are now singing in semi-professional and professional choirs in Iran.